IoT OS white paper jointly released by China Unicom, Huawei and STS subsidiary Sunray
From April 23 to 25, 2019 Shanghai 5G innovation and development summit and China Unicom global industrial chain partner conference with the theme of "5G China Unicom, see the future together" was held in Shanghai. At the congress, IoT OS white paper was jointly released by China Unicom, Huawei and STS subsidiary Sunray. Sunray took the new independently developed IoT products to the exhibition at the same time.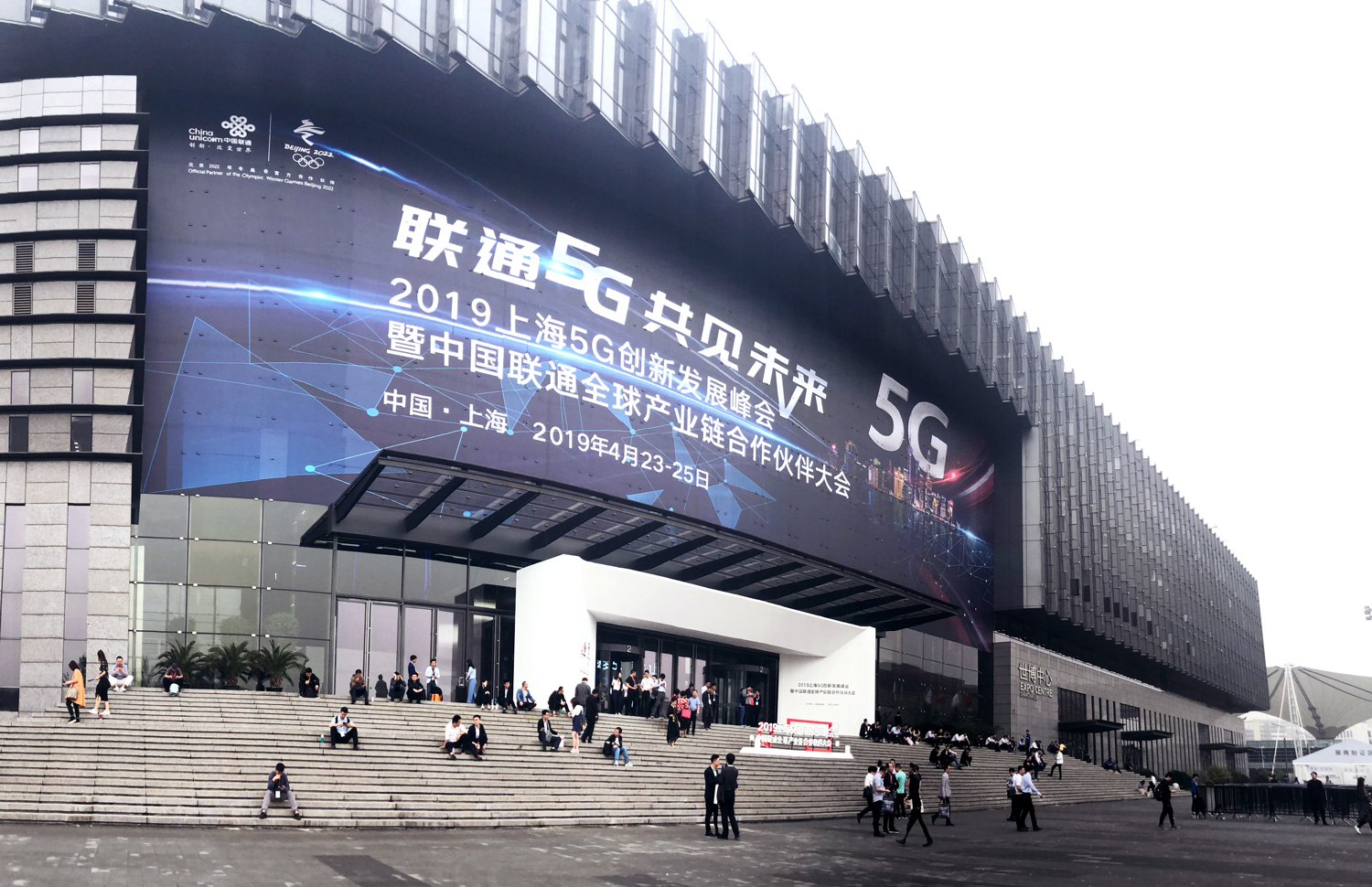 The conference held 21 theme BBS, including 5G, winter Olympics, eSIM, IoT, AI, cloud computing, big data. The BBS focus on the important topics, such as 5G application innovation, smart traffic, smart city smart winter Olympics, the Internet industry and industrial cooperation and innovation, in-depth analyzing technology enabling and market challenges and exploring the sharpness problems and future trends in the industry.
At present, Internet of things, as one of the most promising industries in the world after personal computer and Internet, is driving the transformation and upgrading of traditional industries. It is expected that by 2025, the number of global connections will reach 100 billion, comprehensively promoting the profound transformation of social production and economic development mode. However, there are still many challenges in terms of technology breakthrough, industry integration and scale application.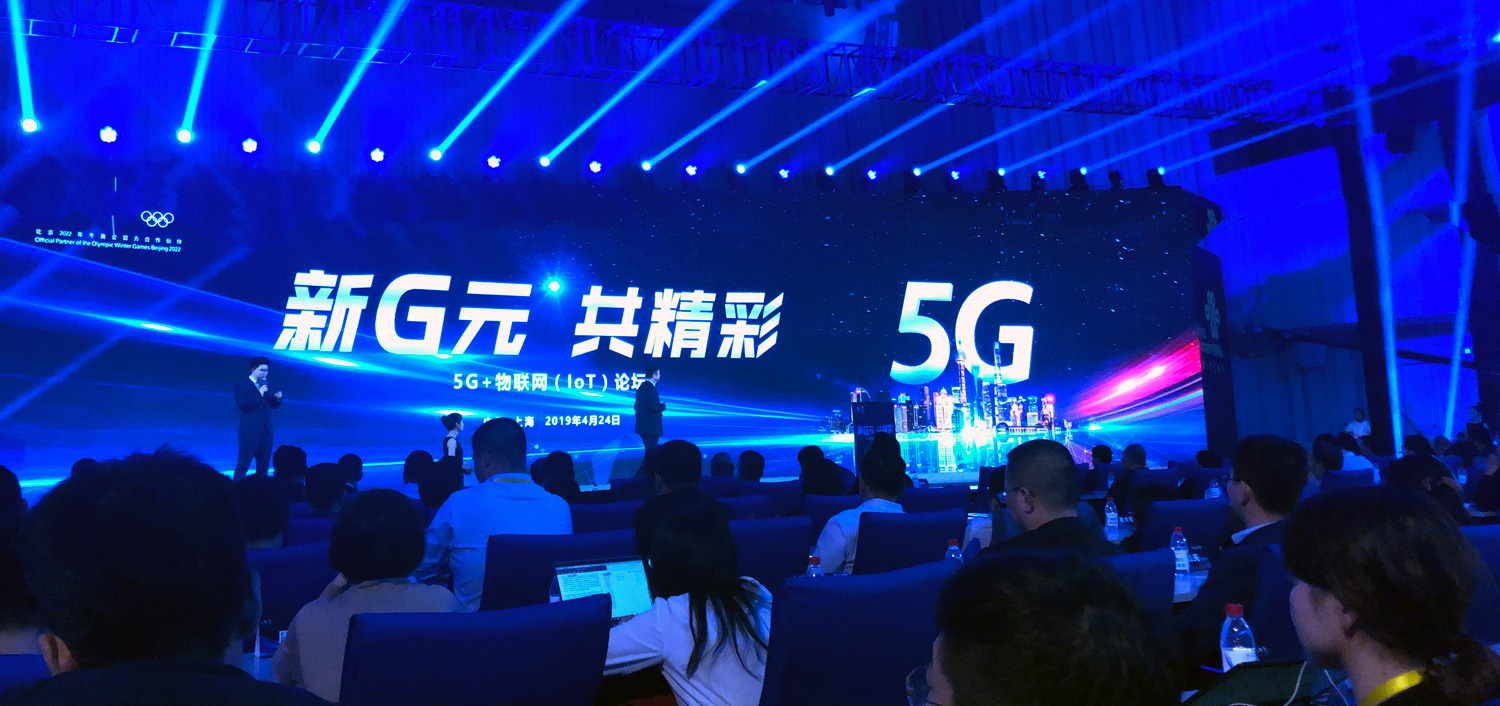 5G + Internet of Things (IoT) Forum
In order to solve the above problems, China Unicom and Huawei, combining leading enterprises in various industries and fields, created an open Unicom Internet of things ecosystem with "OS + platform + service", and established an industry innovation alliance. On April 24, on the 5G + IoT BBS with the theme of "New G era, wonderful together" , Huawei IoT general manager Wang Qiang made a speech: Huawei will help China Unicom with "OS + platform + service" model to build innovative products industry, and with the "IoT platform +" ecological strategy, we can feedback the entire industry in IoT platform for unified business anchor and IoT OS as the Internet of things technology base.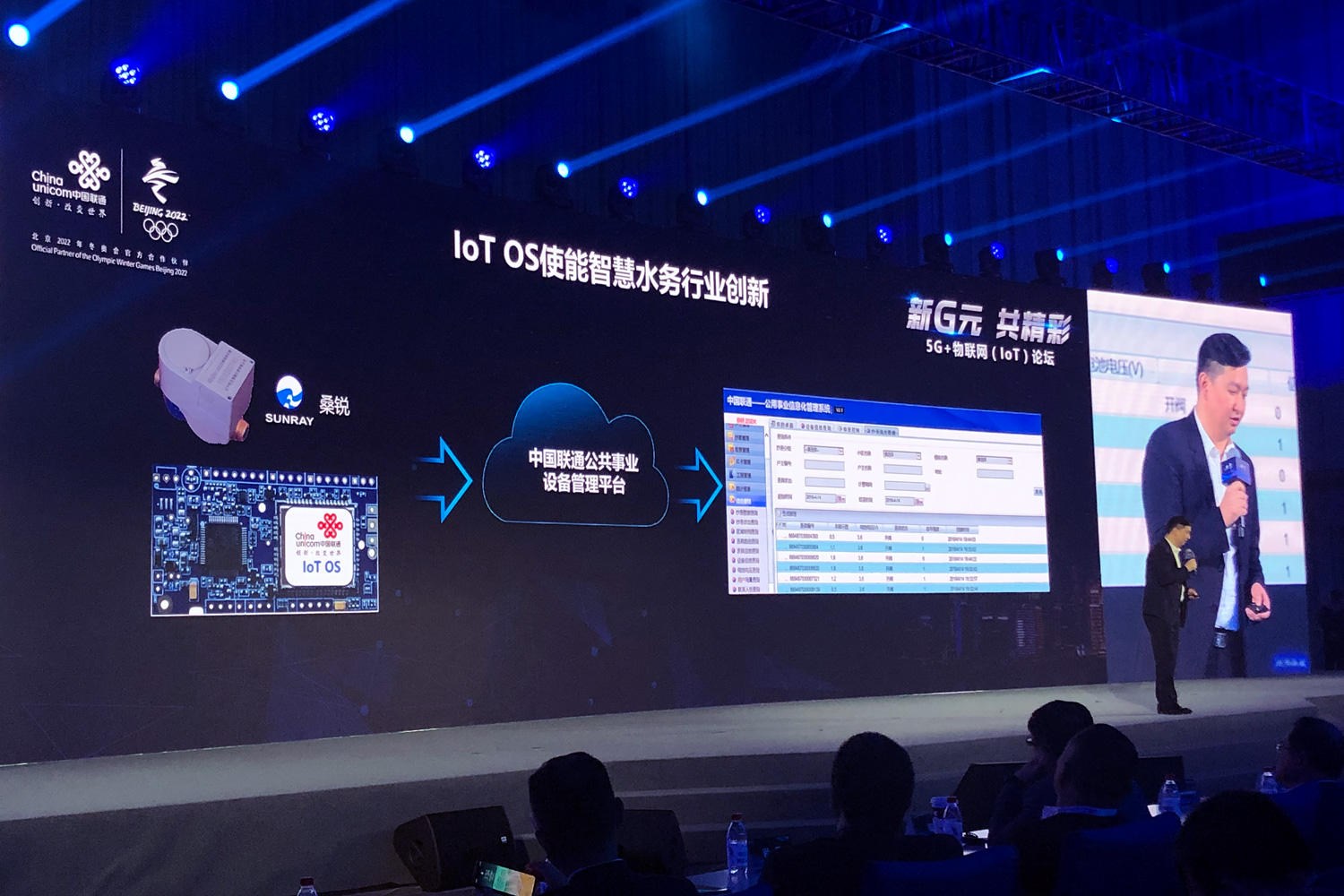 Sunray IoT OS Smart Water Industry Innovation
For a long time, water utilities faces water supply facilities trouble leading to leakage, difficult to locate leakage position, rising cost of artificial meter reading, data entry errors that cause damage to the water supply enterprises. China Unicom, Huawei and our subsidiary Sunray together will create business solution of intelligent water meter, which uses advanced NB-IoT transmission technology, and with the aid of NB - IoT wide covering, low power consumption and mass connection, providing integrated water meter sensor acquisition, equipment state monitoring, network access, data reporting and control instructions issuing, automatic time calibration and other functions, making traditional water meter enterprises rapidly develop Nb-Iot intelligent water meters of different types, and water supply enterprises can also quickly build intelligent water system with unified agreement and reliable communication.
At the conference, Huawei, China Unicom and Sunray jointly released the IoT OS white paper, jointly launching a new era of innovation and cooperation in IoT field.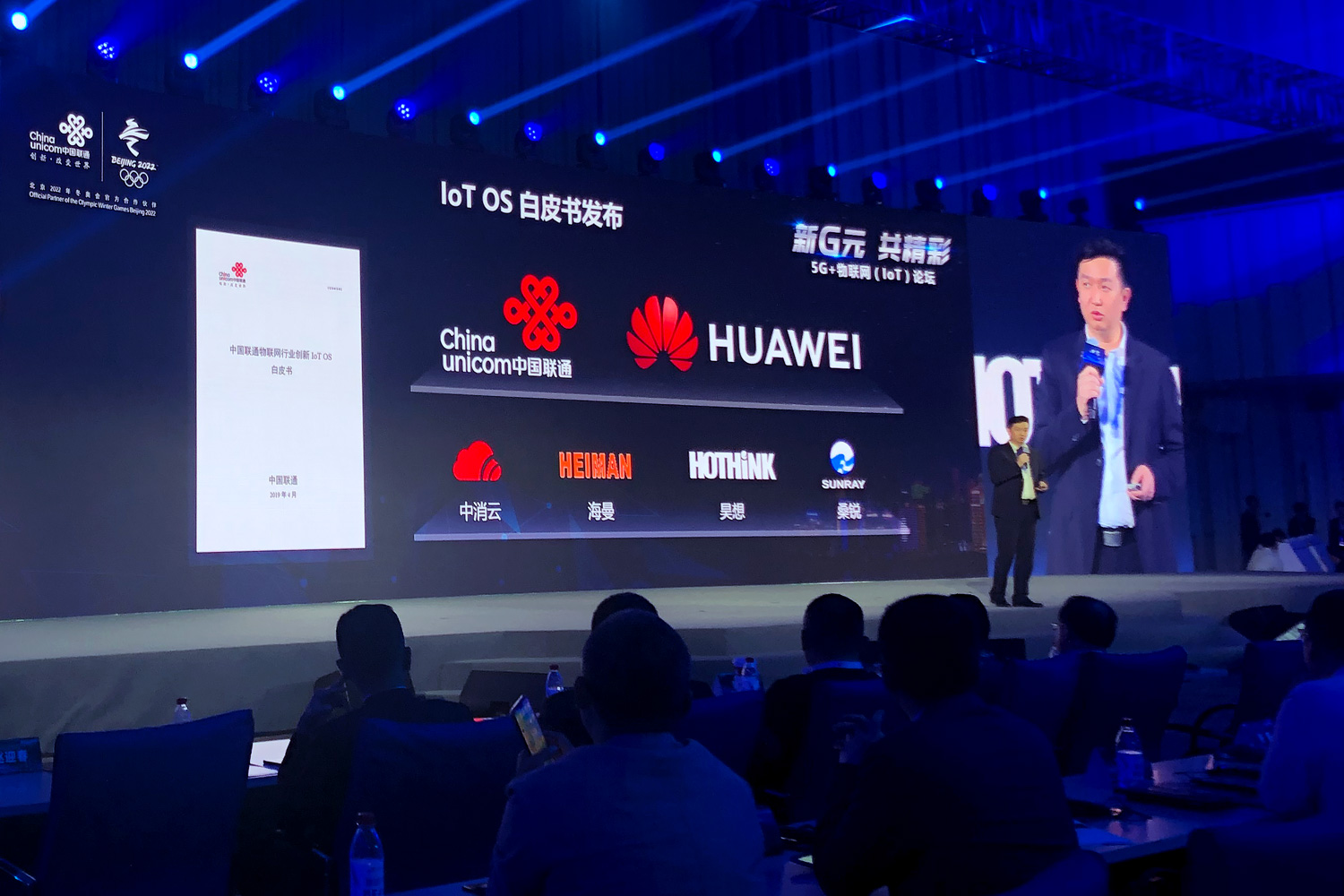 China Unicom, Huawei and Sangrui Electronics Jointly Publish IoT OS White Paper
In addition, there are 14 news conference and 150 exhibition. The new products and lastest technologies were on this appearance, such as intelligent driving, smart home, family network. As the IoT wireless communications industry professional solutions provider, Sunray's NB - IoT technology products attracted a large number of industry colleagues and professional exhibitors.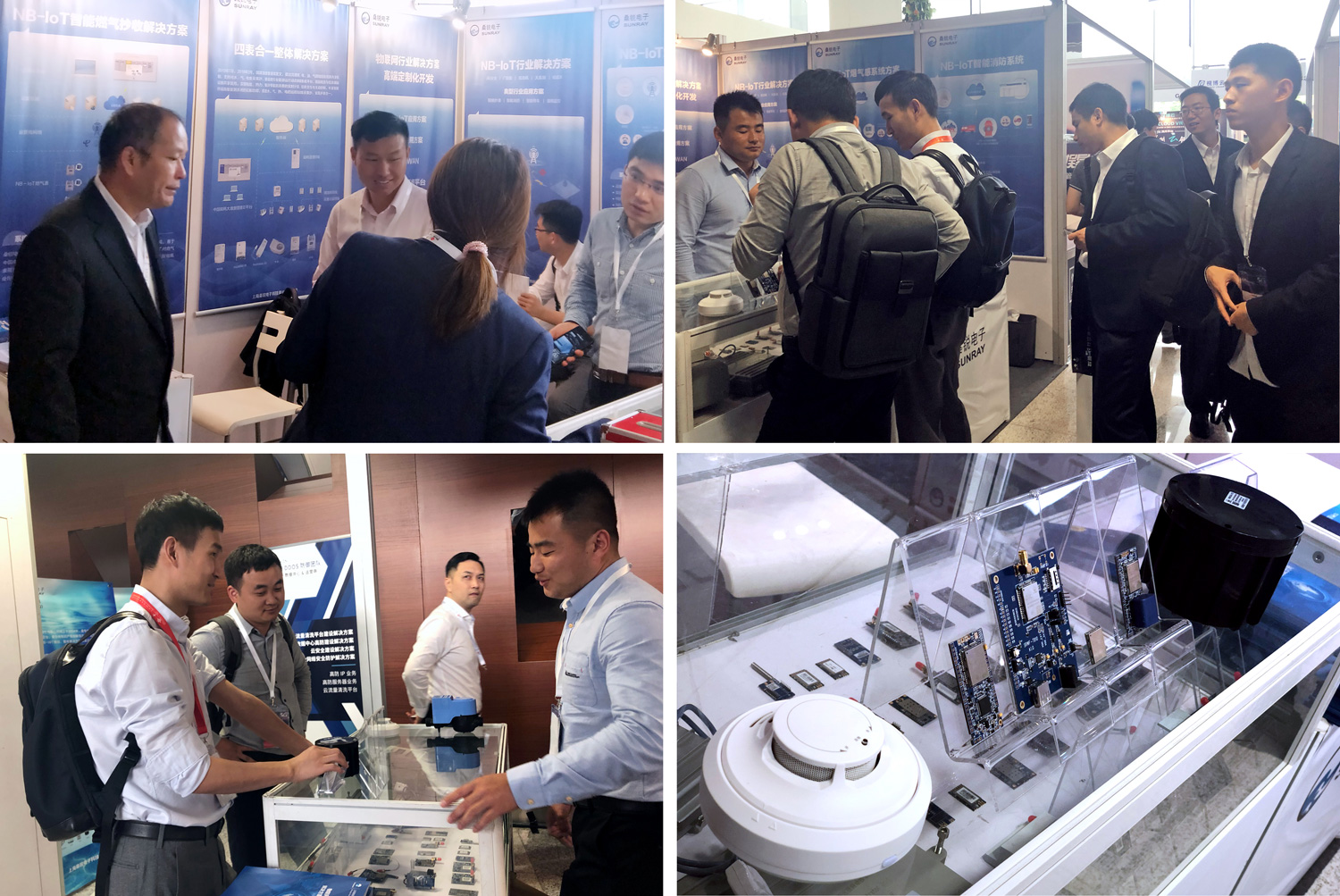 In the future, our subsidiary Sunray will continue to cooperate with Huawei, China Unicom and other partners to jointly create an open Internet of things ecology, so as to promote the large-scale product landing in the Internet of things market and promote the innovation and reform of new ideas, new technologies and new models in the Internet of things field.