SEI Director and Appraiser Mariano Angel Montoni announced at the CMMI3 certification conference on March 22, 2019 that after a rigorous on-site review and evaluation, Super Telecom is awarded the CMMI3 credential. This indicates that we have become internationally competitive in R&D, project management, and the quality of goods and services.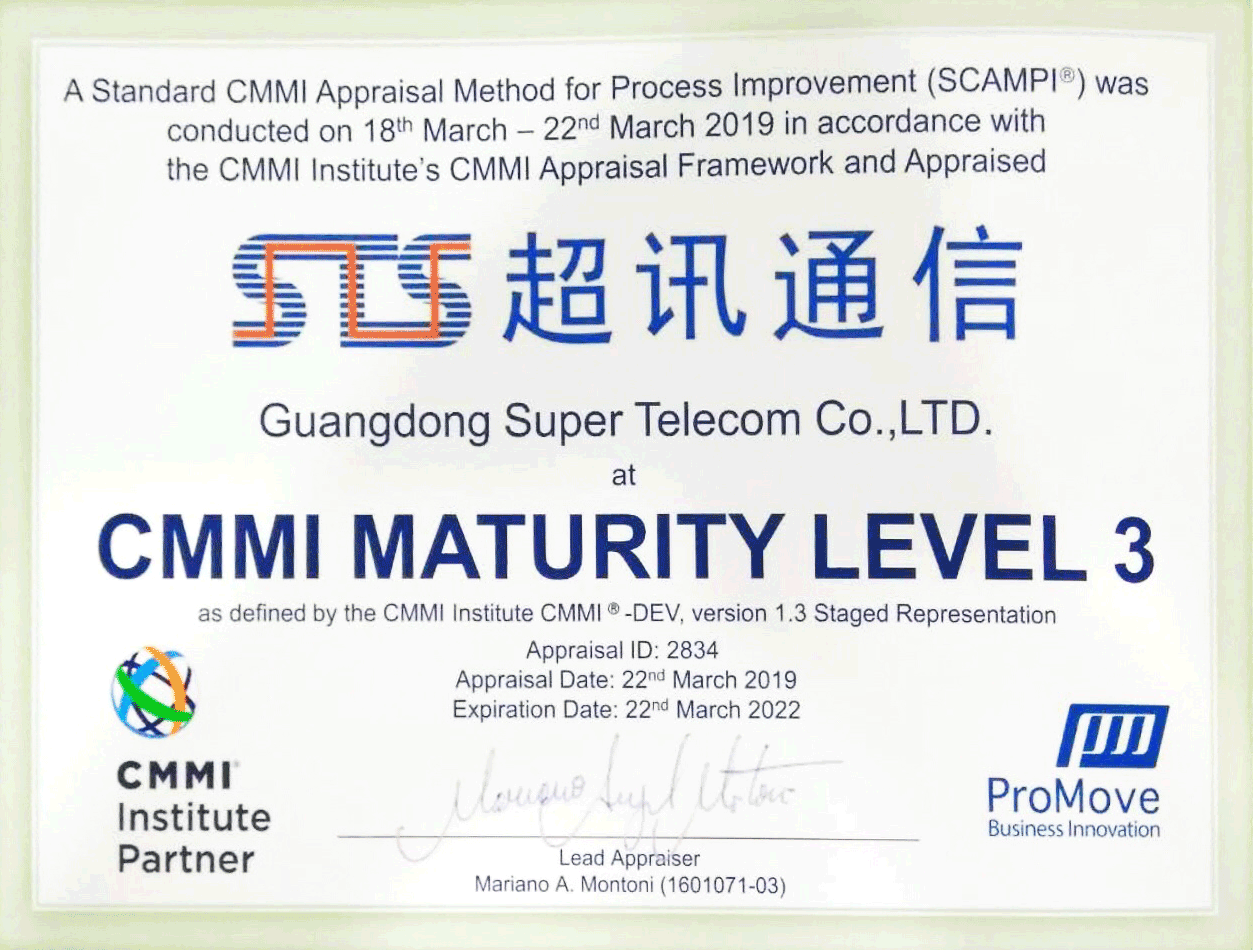 CMMI, or Capability Maturity Model Integration, is a set of evaluation and certification system developed by the Carnegie Mellon Software Engineering Institute. It is highly recognized by Chinese software enterprises as a passport for them to enter the international market.
It also helps to improve our governance, procedures, and management as well as enhancing the overall strength and project delivery ability of our R&D team. It enables us to provide clients with more first-class goods and services. We will continue to break new ground and maintain our leading position and competitive advantages in the industry market.